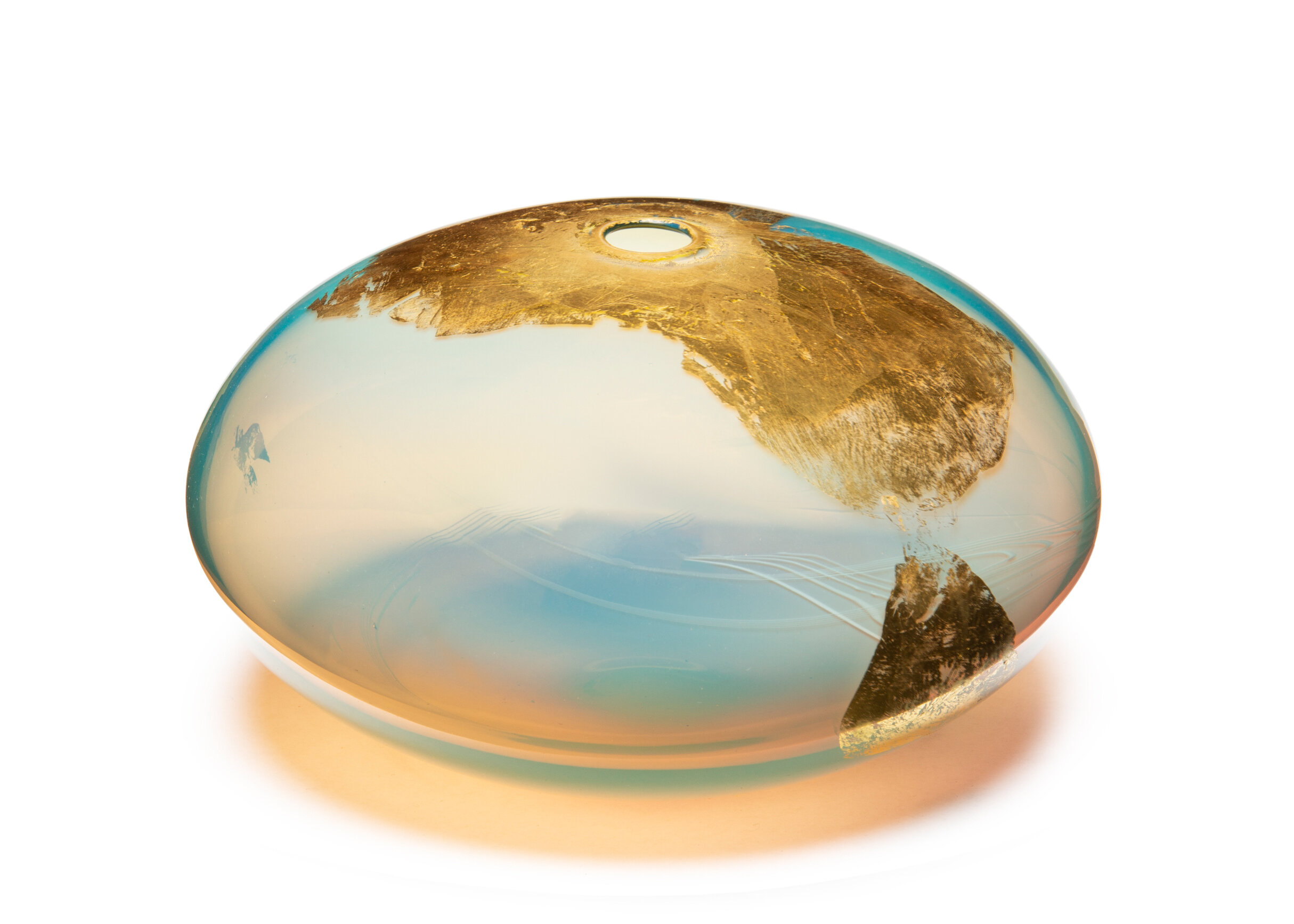 Atmosphere Oblato
Our collection is a modern take on the gilded Rococo using the art of glass and precious metal leafing. Elegantly crafted for the home and table, our designs are ready to style both indoors and out. The perfect accent for any space; Globe's, Oblato's, and Bullet's elevate your design with sophistication and a sense of luxury. Each piece is crafted by hand which offers a one of a kind experience from each individual product.
Oblato (Italian for oblate), is a dramatized nod to the true spheroid shape of our planet, Earth. The Italian translation pays homage to the rich history of Venetian Glassblowing.
Oblato's stand beautifully on a low table, and pair excellently with Globe's and Bullet's to create a dramatic grouping of various heights. See all available product on our website, or contact for inquires about custom orders or questions.
--
Each item is custom made by freehand glassblowing, without the use of molds. Due to the handmade nature of the object, there may be slight variances in size and hue. Some items may have differently patterned gold, and line patterning may vary as these are each applied individually per object. This makes your piece of art individual and unique. The images shown are examples of the type of globe you are ordering. Please email with questions or preferences if needed.
While we try to keep inventory of each item listed, it is possible a certain style may be currently out of stock. In these cases, you will be contact shortly after your order, and please allow up to 4 to 6 weeks for delivery.